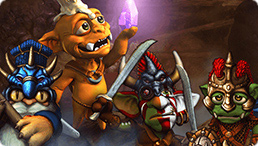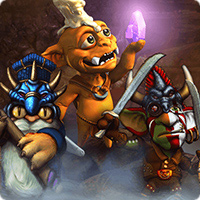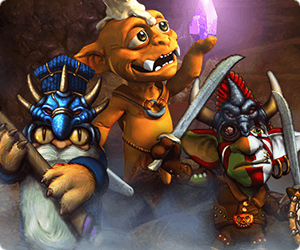 This game is brought to you by our sponsors. It is always free. NO TIME LIMITS!
You will be offered to install MyPlayCity Games Search Chrome Extension with convenient internet search.
Undermaster
Create dungeons to provide the monsters with houses in the unusual browser game Undermaster! Are you tired from alike dynamic shooters, mostly detective hidden object games or challenging puzzles? If you want something brand new and absorbing, try the game Undermaster, its hasteless gameplay and funny plot will catch your attention for long. See if you are skillful both in building and decorating! But you won't build palaces in the kingdom, everything is easy yet amazing. You are to go underground and dig vast and comfortable dungeons for imps, gnomes and goblins, all of them need home too! Start playing the game Undermaster and make friends with fairy tale creatures, you can hardly get such kind of experience anywhere. So, don't waste time, choose the place for digging and building and have fun! The fairy tale creatures are not ignorant at all: get to know earth imps, meet goblins in their workshops, accompany the warlocks to the library, send trolls into the smithy and spur the ghastly creatures living in your dungeon with the aid of a succubus, a female whip-bearing demon that will increase their performance for a short while. There is a great variety of constructions at your disposal and the lower you go the more of them you unlock. In the game Undermaster you employ a number of mythical creatures. Manage your own dungeon in this fun online role-playing game and illuminate the gloomy caverns with colorful torches, special tools and fantastic decorations. Do you want to know what's awaiting you? With the help of earth imps, you tear down walls and equip new rooms with floor tiles. The earth imps, for example, are masters in cooking – to the goblins' delight, who are tinkering in the workshop and always hungry. The vampires are best in hunt, and so you'd better send them above the ground for hunting before the earth imps fall prey to the bloodthirst, which reduces their energy. Bear these factors in mind to advance in the game Undermaster and think over your future moves!
System Requirements
Windows XP/Vista/7/8/10
Processor 1 Ghz or better
1 Gb RAM
DirectX 9.0