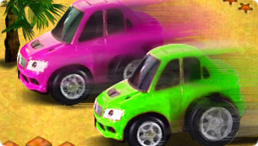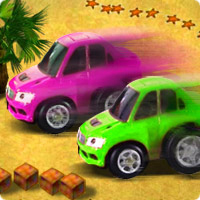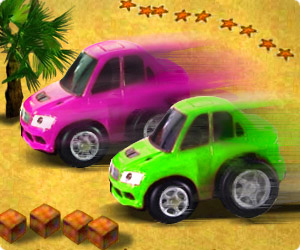 This game is brought to you by our sponsors. It is always free. NO TIME LIMITS!
You will be offered to install MyPlayCity Games Search Chrome Extension with convenient internet search.
Ringed Racing Fun
Do you want to know how it feels being Michael Schumacher? Have you always dreamt of taking part in the Formula 1 race? Or simply love watching the rally on TV? Then Ringed Racing Fun is the right game for you! It is a catching dynamic game in which you are a real racer. You drive in beautiful surroundings: beaches, forests and so on. You should do your best to leave your competitors behind and be the first to break the finishing tape. But even if you are only an amateur, don't be discouraged: Ringed Racing Fun has an easy level just for you! So get into the driving seat, start the engine and let the roar of the cars reverberate in your ears. In only 3 minutes you will find yourself hooked on Ringed Racing Fun. The graphics is very bright, the music is incentive, the scenery is amazing and the cars are magnificent. What's more to wish? On top of all this, you can either take part in a tournament or choose a free race. The physics of the car's motion is very true to life and you are even more excited. While you are covering the laps of the race circuit you win additional points! And when you get a certain number of them, you get a feature which will not leave you unfazed: you will be able to switch to a more high-powered car and even choose its design, color and technical characteristics. This gives you more freedom and speed and, consequently, more chances to win the race. Feel the adrenalin rushing through your veins, get behind the wheel and forget about all your worries and fears!
Features
True-to-life sound effects
Great choice of cars
Motion control using keyboard
Lots of bonuses
Fantastic animation
Several levels of difficulty