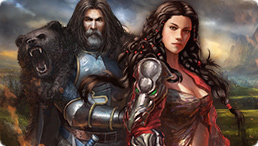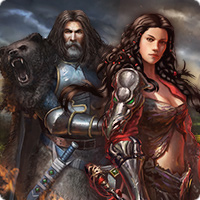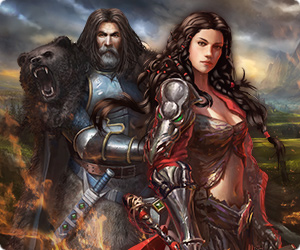 This game is brought to you by our sponsors. It is always free. NO TIME LIMITS!
You will be offered to install MyPlayCity Games Search Chrome Extension with convenient internet search.
Legends of Honor
Feel yourself like a medieval ruler of the castle in the great browser game Legends of Honor! Welcome to the Middle Ages when all the rulers lived in the castles surrounded by high stone walls and a ditch with water. If you think that it's really boring, you are mistaken because this time has been extremely amazing. You can do what you want: build constructions, explore territories or attack neighbors and expand your lands. Lots of variants, you know. So don't lose time and play the game Legends of Honor totally for free right from your browser. You are the owner of the castle surrounded by dense forests and rocks, quite a good position! Build Woodcutters' huts Stone quarries, Farmhouses to produce resources and provide all the townfolks with them. Don't be upset if something goes wrong. Pretty Jasmin will help you, so look through the detailed tutorial to get the hang of everything. There are various buildings at your disposal: production buildings as I have already mentioned will help you get resources while decorations improve the citizens' mood and they will work and fight better. You can also amuse your citizens while building a gallows and graveyard, it's weird but it's a fact. You should also build civic buildings as Treasury, Storehouse and Citadel – these building are of vital importance in every castle. All the constructions can be upgraded, don't forget about it. In the game Legends of Honor, walls rise and castles crumble in the blink of an eye, so gather your forces and prepare your heroes for battle! Join the feudal war between 3 factions and make your army the strongest in the whole kingdom! Recruit units, equip them with powerful weapons and invade the enemies' lands! Keep in mind that only your army can help you withstand the forces of the opponent, so don't spare on the weapons and armor! Fortune favors the bold, so follow your own way! Become a mighty commander in the game Legends of Honor and destroy your enemies' castles!
System Requirements
Windows XP/Vista/7/8/10
Processor 1 Ghz or better
512 Mb RAM
DirectX 9.0